This is currently situated at the Association Hut, Stoggy Lane, about halfway down on the left hand side. It is open each Sunday in March, April, May and June from 9.30 am to 11.30 am., and once a month in July thru' to October on the Sunday after the monthly meeting (closed in November, December, January and February). A wide range of garden sundries are available for sale to MEMBERS at advantageous prices. Stocks are obtained from bulk suppliers and the resulting savings are passed on to our members. Members who volunteer to work on the hut rota are entitled to a 10% discount on all their own personal purchases from the hut.
Some of the more fast moving items available include :-
Fertilisers : Bone Meal, Compost Maker, Dried Blood, Fish Blood & Bone, Growmore, Hoof & Horn, Lime, Nitro Chalk, Calcified Seaweed, Sulphates of Ammonia/Potash, Super Phosphate, Potassium Sulphate, Poultry Manure, Potato Fertiliser, Lawn Sand and Gypsum.
Feeds : Baby Bio, Phostrogen, Seaweed Extract, Tomato Feed, Vitax Q4, Lawn Weed & Feed and Fuchsia Feed.
Fungicides : Derris Dust.
Insecticides : Slug Pellets and Slug Defence Gel.
Sundries : Canes, labels, Oasis, bin bags, various pots & trays, Perlite and Vermiculite.
Enquiries to
Trading Secretary - Dave Wickstead
on Ply 319435
email davewickstead@blueyonder.co.uk
A new service for members from January 2014
Members who cannot get to the trading hut but wish to purchase garden supplies can now email Dave Wickstead (see email address above) to place an order, which can then be collected at the next meeting.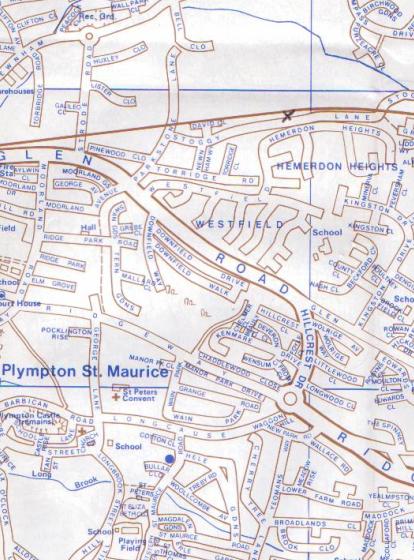 Directions to Association Hut, Stoggy Lane
Coming from Plympton Fire Station, heading towards Westfield, turn left before Tesco Store, into Parkstone Lane. After about 100 yards and just before reaching the bridge, take the right hand fork into Stoggy Lane and after passing David Close on the left, carry on straight ahead for another 200 yards. The Trading Hut is just inside a large double gate on the left. Look for the Hanging Sign.
Closed Periods :
All Sundays in December, January and February.
Seed Service - seeds, bulbs, tubers, potatoes, plants and various other items are obtained to order each year by our Seed Secretary at very attractive discount prices for our members. Catalogues (Dobies & Suttons) are available from September onwards at the monthly meetings and from the Trading Hut.