The Plympton Gardeners Association was founded in 1948 to promote gardening and to assist members in improving their gardening skills. The Association is currently affiliated to the Royal Horticultural Society, the National Vegetable Society, the Daffodil Society and the Dahlia Society.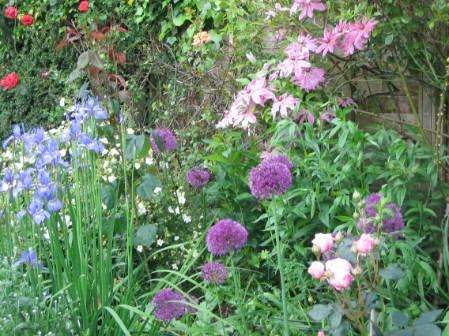 Charity
Each year the Association chooses a charity to support during the following year and various fundraising efforts are put in place to raise the maximum possible, including a charity collection at meetings and funds raised when PGA volunteers run the Coffee Bar at Harewood House for 2 weeks each year.
In 2016 the Association has raised funds for the Dartmoor Rescue Group, a charity that searches for people who are lost or injured on Dartmoor and elsewhere.
In 2017 the PGA will be supporting St Lukes Hospice Crisis Team. This is a nursing team that can be sent into the homes of terminally ill people to support them and their carers at short notice.
Meetings
Meetings are held on the first Thursday of each month at Harewood House, Plympton, Plymouth at 7:30pm.
After a short committee report there is usually a talk by a speaker. The talks are mostly, but not always, on gardening related subjects. There are often plants offered for sale and also some gardening sundries from our trading hut. At each meeting there are members competitions for flowers, fruit & vegetables, art & craft and needlecraft. Refreshments are available after the talk, followed by a raffle. There is currently a charge of £1 perperson at meetings where there is a speaker, to help defray costs.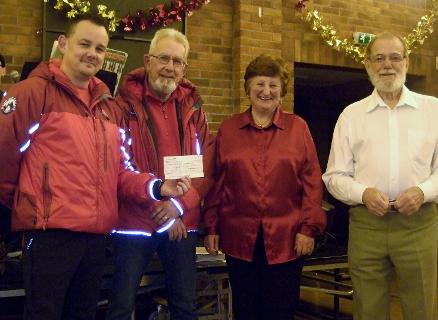 Carol Penhallurick and Bob Shaw from Plympton Gardeners present a cheque to members of the Dartmoor Rescue Team.